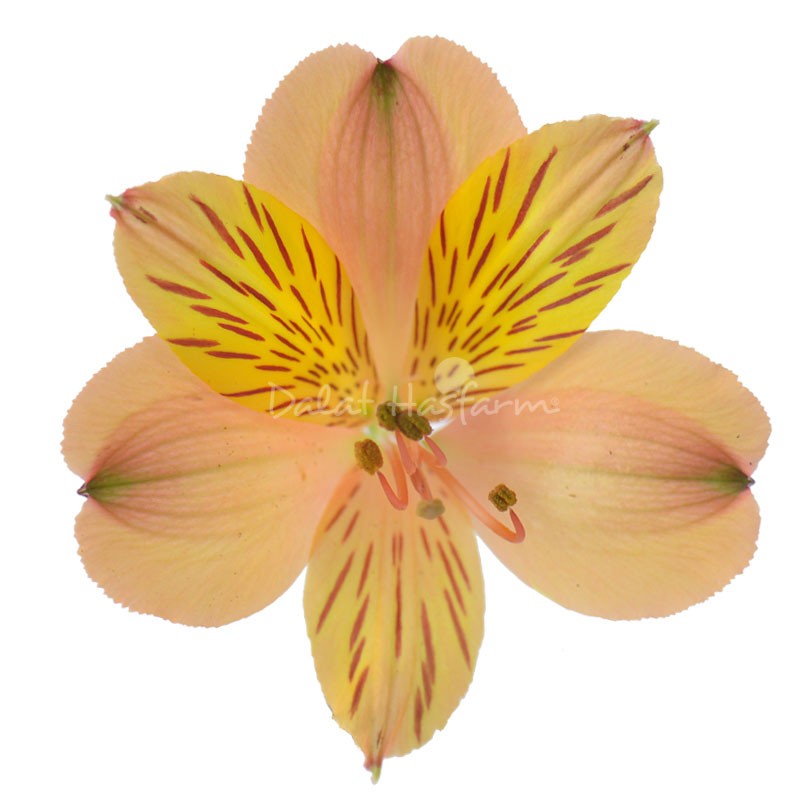 Cocktail
Alstroemeria has more than 20 varieties with many colors: white, pink, yellow, purple, red, orange and multi-colored. Alstroemeria is supply year round by Dalat Hasfarm.
Alstroemeria is classified based on number of bloomable buds and the length of the stem. Alstroemeria is wrapped in Dalat Hasfarm's sleeve with 10 stems per bunch.
Type Premium: Popular lengths about 75 cm.
Type A: Popular lengths about 70 cm.
Type B: Popular lengths about 65 cm.
Vase life: 10-14 days.
Major markets: Vietnam, Taiwan, Australia, Singapore, HongKong, Malaysia, Cambodia, Indonesia.