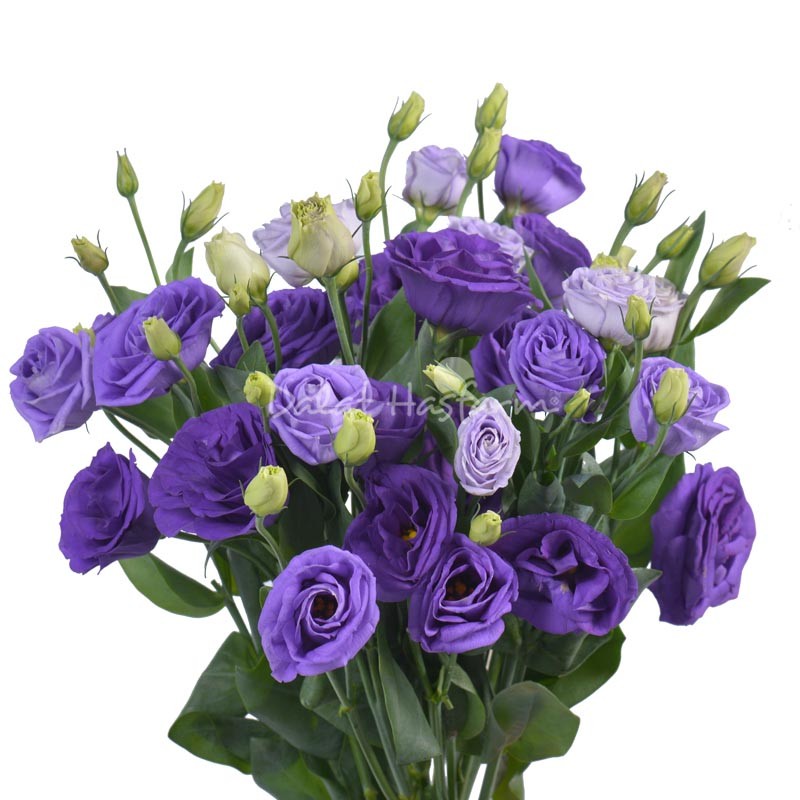 Rosita 3 Blue Imp
Dalat Hasfarm grows 22 Lisianthus varieties with diverse colors such as yellow, white, pink, green, blue-violet and bi-color.
Lisianthus are classified as A, B according to the number of buds which can open and flowers (grades 2, 3 and 4+) and the length of the stem. Popular lengths of Lisianthus stems are 70cm. Lisianthus is wrapped in Dalat Hasfarm's sleeve with 5 stems per bunch.
Vase life: about 10-14 days.
Major markets: Vietnam, Japan, Singapore, Australia.