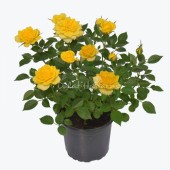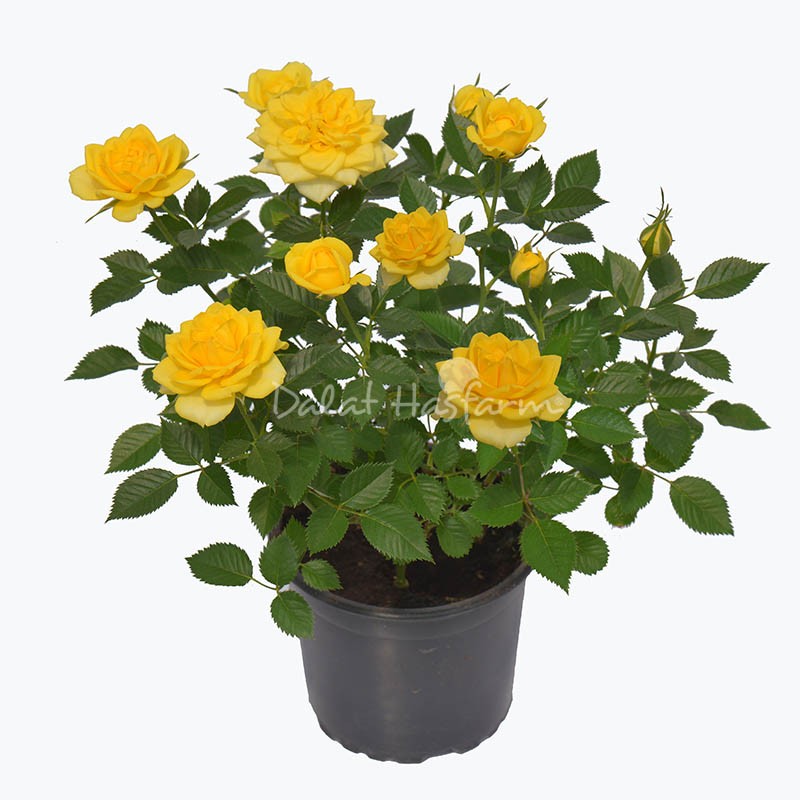 Yellow
Botanical name: Rosa
Origin: Asia
Pot Size: 12cm & 15cm
Growth Location: Da Lat
Planting materials: Cutting
Color: Red, Pink, Orange, Orange red, Yellow, Bi-color, ...
Placement: Indoor, Outdoor & Patio.
Group: Flowering Plant
Expected shelf-life: 2- 3 weeks
Availability: All year round
Watering: Moderate, 2- 3 times/week.
Fertilizing: NPK, once/week.
Light: Half shade
Temperature: 20- 30⁰C
Special Tips: Regularly pruning old branches, weak branches, creating canopy for plants. After the first flower withered, prune the flowers withered. Then bring the pot outside to take care, change the larger pot or planted under the soil -> will flowering flowers continuously.